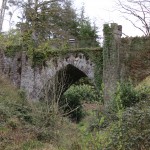 There are a number of important events coming up relating to the woods in the next few months:
Our AGM will be held in Killeagh Hall on November 25th.  All are welcome to attend.
There will be a 5K 'Run in the Wood' on Sunday 28th December.  More details fot follow
On May Sunday we intend to have our 'Music In The Wood' festival.  As you may remember, we had to cancel the August version this year due to the rain.  Hopefully it will be dry in May!
We look forward to seeing you then, and thanks for supporting us!